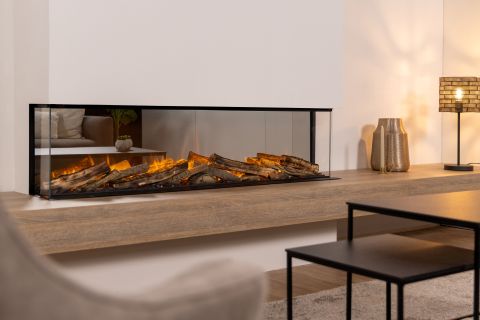 New: Vivente Plus
Experience Comfort. Introducing the Dimplex Vivente Plus - Where Innovation Meets Coziness.
About Dimplex
Ambiance for generations
Constant change has become a constant. Our lives and homes are more and more flexible, conscious and sustainable. Fixed values seem to be increasingly on the way out. We need positive vibes, fun, beauty, intimacy and atmosphere to be able to go with the flow!
Vision on living
Flexible and modular living
In the city we have to be flexible, efficient and sustainable in how we deal with our space and materials. This results in an increasing need for small, flexible homes. Small apartments, containers and tiny homes are good examples of this. A Dimplex fireplace is a sustainable solution and should fit anywhere, even in the smallest space.

Fire inspires, relaxes, alleviates and reduces your heart rate. Fire attracts people, stimulates contact and connects us. A cosy, comfortable fireplace gives you a sense of relaxation and well-being. Let us inspire you and add value to your interior.
Contact
Do you have any questions, comments, or requests that you'd like to share with us?
We would be pleased to hear from you and offer you any assistance we can.