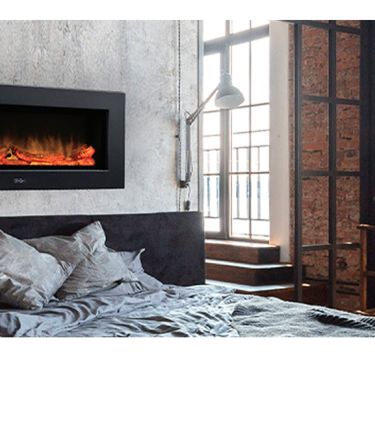 Wall-Mounted fires
Fire is of all times and everywhere. Why not in or at your wall, in your favorite spot?
The wall-mounted fires from Dimplex are ready for it: easy to install or – even easier –
simply to hang up. A normal socket is sufficient to immediately give your house more
ambiance. It is just a few steps to enjoy your place even more!